NRR Series Free Webinar:
Title: Regenerative Signals after Nerve Injury
Date and Time:
TUESDAY, July 26th
20:30-21:40 (Beijing, China) | 13:30-14:40 (London, UK) | 7:30 am-8:40 am (Chicago, USA) | 14:30-15:40 (Denmark)
INVITED SPEAKERS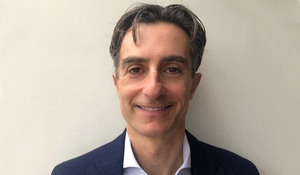 Professor Simone Di Giovanni
Chair in Restorative Neuroscience
Neurology Consultant (Honorary)
Head of the Division of Neuroscience
Department of Brain Sciences
Imperial College London, UK
Speech title: Regenerative signals after nerve and spinal injuries
About the Speaker:
Professor Simone Di Giovanni is a Professor of Neuroscience at Imperial College where he holds a Chair in Restorative Neuroscience and where he leads a research group that investigates mechanisms and treatment for injuries and disorders that affect the peripheral nerves and the spinal cord and for pain conditions in the nervous system. Professor Di Giovanni holds a honorary post within the NHS as a consultant in Neurology. His research and clinical work have broad implications for conditions spanning from traumatic, vascular, inflammatory, degenerative and metabolic (such as diabetes) damage to the spinal cord, spinal roots and peripheral nerves and for pain syndromes in the nervous system.
Research in his group aims to investigate the molecular signalling mechanisms that discriminate between axonal regeneration and regenerative failure including following peripheral and spinal cord injuries respectively. In fact, while a regenerative programme is induced following peripheral axonal injury, this fails after an axonal central nervous system injury. Therefore they prioritize the study of the post-injury differential regenerative ability of dorsal root ganglia neurons whose axons project both into the PNS and CNS. They are pseudounipolar sensory neurons that from the same cell body project a peripheral regeneration-competent axon to the periphery and a central regeneration-incompetent axon into the dorsal column of the spinal cord.
Since axonal regeneration in the peripheral nervous system is imperfect and inefficient, enhancing the regenerative properties of the injured central nervous system such as in the spinal cord may be important to promote recovery of function and limit neurological disability in both spinal cord and peripheral nerve injury.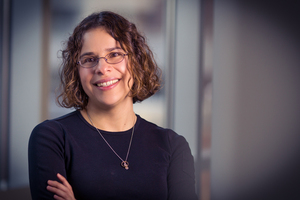 Monica A. Perez, PT, PhD
Scientific Chair Arms + Hands Lab
Shirley Ryan AbilityLab
Professor PM&R Northwestern University
Research Scientist Hines VA, USA
Speech title: A novel approach to target functional restoration after spinal cord injury
About the Speaker:
Monica A. Perez, PT, PhD, is an internationally recognized leader in spinal cord injury (SCI) research. At Shirley Ryan AbilityLab, she leads a translational research team to orchestrate the application of the most modern methods for measuring upper-extremity function.
Dr. Perez's research is notable for its rigorous scientific underpinnings and for its keen application of basic human neurophysiology, which is used to inform the development of therapeutic interventions. She has developed novel experimental methods for eliciting cortical and spinal cord plasticity in humans with paralysis due to SCI. These mechanistic experiments can probe transmission in cortical and spinal neuronal circuits during different motor behaviors. Increased understanding of these circuits will support the development of targeted neurorehabilitation in patients with SCI, as well as in other patient populations.
A member of grant-review study sections for both the National Institutes of Health and the United States Department of Veterans Affairs, Dr. Perez's work has been funded by the National Institutes of Health continuously since 2007 and Veterans Affairs continuously since 2013. She is active in the neuroscience community as editor of the prestigious Journal of Neurophysiology. She has published work on motor control in high-impact, peer-reviewed journals, including Brain; Cerebral Cortex; Current Biology; Journal of Neuroscience; Journal of Physiology; and Journal of Neurophysiology.
SESSION CHAIR

Mengliang Zhang, MD, PhD
Associate Professor
Department of Molecular Medicine, University of Southern Denmark, Odense, Denmark
About the Session Chair:
Mengliang Zhang, MD, PhD, is an Associate Professor of Neurobiology and Anatomy at the Department of Molecular Medicine, University of Southern Denmark, Denmark. He received his MD in China and his Ph.D. from Lund University in neuroscience and did postdoc training in neurophysiology at Pennsylvania State University. He worked as Associate Professor at University of Copenhagen, Denmark, and Lund University, Sweden. His research interests are to unravel the mechanisms underlying motor and cardiovascular deficits induced by spinal cord injury and brain injury by using different molecular, cellular, and systems neurobiological techniques. Injury of the central nervous system usually causes motor deficits at different degrees. The symptoms include, among others, reduced muscle activity, such as paralysis, and/or increased muscle tone, such as spasticity. Cardiovascular dysfunctions frequently occur following neural trauma, especially spinal cord injury, which include, among others, orthostatic hypotension and autonomic dysreflexia. By studying plastic changes at cellular and molecular level in the central nervous system his research group is to unravel the mechanisms of pathophysiology underlying these deficits.