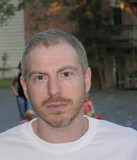 Demetrio Labate, PhD
教授
休斯顿大学,数学系
休斯顿,美国
研究方向:
谐波分析。 特别是:小波和时间-频率分析。
多尺度方法在图像处理中的应用。 特别是:图像去噪、边缘检测、特征提取、分割、生物医学成像算法。
积分几何。 特别是:Radon转换及其概论。
伪微分算子。
框架的理论与应用。
Selected Recent Publications:
Kayasandik C, Ru W, Labate D (2020) A multistep deep learning framework for the automated detection and segmentation of astrocytes in fluorescent images of brain tissue. Sci Rep 10:5137.
Kayasandik C, Guo K, Labate D (2019) Directional multiscale representations and applications in digital neuron reconstruction. J Comput Appl Math 349:482-493.
Kayasandik C, Negi P, Laezza F, Papadakis M, Labate D (2018) Automated sorting of neuronal trees in fluorescent images of neuronal networks using NeuroTreeTracer. Sci Rep 8:6450.
Borgi MA, Nguyen TP, Labate D, Ben Amar C (2018) Statistical binary pattern and post-competitive representation for pattern recognition. Int J Mach Learn Cybern 9:1023–1038.
Singh P, Hernandez-Herrera P, Labate D, Papadakis M (2017) Automated 3-D detection of dendritic spines from in vivo two-photon image stacks. Neuroinformatics 15:303-319.